Electromagnetic Induction Sealing
From:
696.96€

VAT included
From: 576.00€ without VAT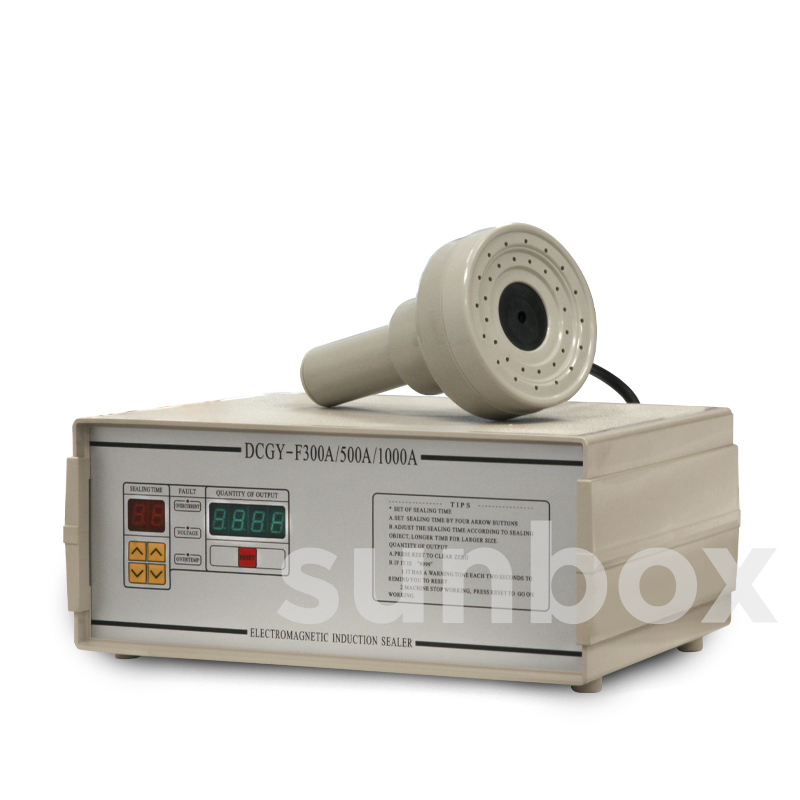 PRODUCT DESCRIPTION: - The induction pack sealer works by means of an integrated circuit controlled by a micro-computer. It is intended for the sealing of plastic and glass containers and bottles. However, it should not be used with metal containers. The GLF-500F works by calorific energy produced by electromagnetic principles. It works with materials of bottle PE, PET, PP, PVC, ABS, etc. Its safe range of frequencies is from 25 to 100 Khz, it also has a self-protection system that prevents damage that could cause overload or excess current.
The sealant has the following CHARASTERISTICS: - It is controlled by a SIEMENTS "IGBT" chip of high efficiency and low power consumption. - Ensures effective control of sealing quality. - It has an eminently practical design and features an easy-to-use touch screen. - The machine itself is automatically protected from excess heat, pressure and current. Its range of volage is very wide. - It offers great stability and resistance. - It has an automatic shutdown system. If the machine is not used for 15 minutes, it will turn off. - Induction sealing technology. - Conditions: Covers between 20mm-100mm
PROCESS: - Once the containers are filled and closed, they pass through the induction packaging sealer, which emits a low-level electromagnetic field located on the disk membrane. This is sufficient to melt the wax (if necessary) and the polymer liner, which is fully welded to the mouth of the container.
Electromagnetic Induction Sealing